Critical Thinking. Dynamic Approach. Practical Solutions.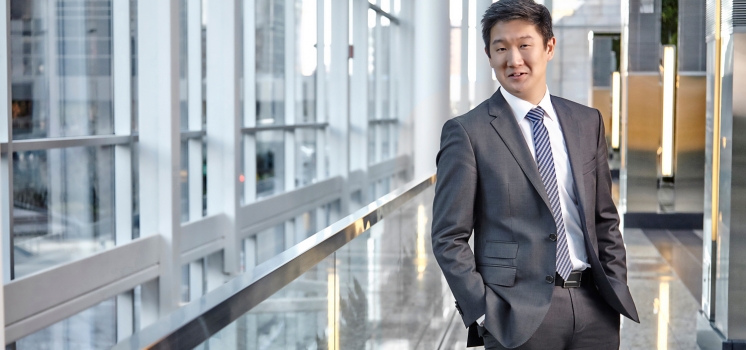 Meet Nicholas
Nicholas Lo
Litigator
COMMERCIAL AND GENERAL LITIGATION
Nick's practice encompasses a wide array of general litigation, with an emphasis on corporate commercial litigation. His experience includes pursuing and defending allegations of fraud, actions for corporate oppression, commercial tenancy disputes, professional negligence and fiduciary breaches and disputes concerning charitable entities including Societies and Part 9 Companies.
Nick's practice also includes employment law. He has frequently provided counsel to and acted for employees in relation to terminations, constructive dismissal, severance packages and non-solicit and non-compete clauses.
In addition to his legal credentials, Nick is attuned to the realities of business. He holds a Bachelor of Commerce with a focus in Risk Management and Insurance, and has worked within the insurance industry and closely with small business throughout his career.
Nick has successfully appeared before the Provincial Court and the Court of Queen's Bench in Alberta.
Practice Area
Commercial and General Litigation
Corporate/Commercial
Commercial contracts
Governance disputes related to shareholders, corporate and not-for-profits
Corporate defamation
Securities
Fraud and negligence disputes related to professional investment advisors
Fraud dealing with publically-traded securities
Compliance with the Alberta Securities Commission
Employment
Counsel for both employees and employers
Terminations with cause, without cause, and constructive dismissals
Severance packages review
Enforceability of non-solicit and non-compete clauses
Judgment Enforcement
Remedies related to the Civil Enforcement Act
Fraudulent preference actions
Extra-territorial
Mareva injunctions
Bankruptcy and creditor's rights
Replevin relief on an interlocutory basis
Real Estate
Latent defect
Condominium and co-operative housing
Builders' Liens and other contractor disputes
Commercial and residential tenancy disputes
Litigation and Dispute Resolution
Bar Admission
Alberta, 2015
Education
Thompson Rivers University, JD, 2014
University of Calgary, BComm (concentration in Risk Management and Insurance), 2009
Professional Associations
Member, Law Society of Alberta
Member, Canadian Bar Association
Member, Federation of Asian Canadian Lawyers (Western)
Other Languages
Cantonese (conversationally fluent)
Community Involvement
Calgary Legal Guidance, volunteer lawyer
Contact
D 403 705 2081
nlo@pelletierlitigation.ca