Critical Thinking. Dynamic Approach. Practical Solutions.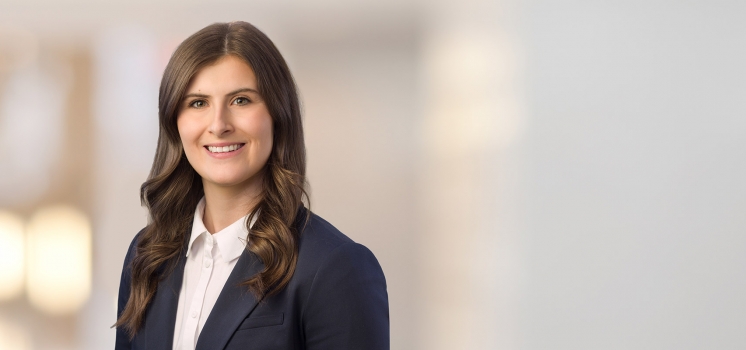 Meet Carli
Carli Sylvestre, Litigator
COMMERCIAL AND GENERAL LITIGATION
Carli joined Pelletier Litigation in 2022, prior to which she practiced at a boutique civil litigation firm in Calgary.
Carli attended law school at Bond University where she graduated with First Class Honours, made the Executive Dean's List for Academic Excellence, and graduated with a dual specialization in International Business and Finance Law and Corporate and Commercial Law and Practice.
Prior to law school, Carli attended the University of Calgary where she graduated with a degree in Communications and Media Studies.
Outside of the practice of law Carli enjoys scuba diving, hunting, fishing, snowboarding, and all things outdoors.
Practice Area
Commercial and General Litigation
Fraud and misappropriation investigations
Remedies to investigate and fight fraud such as Mareva injunctions, Anton Piller Orders and Investigations under Part 18 of the Business Corporations Act of Alberta
Civil fraud investigations for the financial services industry, the construction and development industry and in a number of employment and agency situations and relationships 
Oil and Gas
Contractual and general dispute resolution
Lease interpretations and reviews
Fiduciary and contractual duties
Joint ventures and partnerships
Consulting agreements and disputes
Accounting, operating and royalty disputes
Corporate governance and disputes
Shareholder and director disputes, including shareholder buy-outs, oppression remedies, derivative suits and liquidations
Contractual and general dispute resolution
Court-appointed and private receivers and managers
Investment claims (partnerships, joint ventures, etc.)
Shareholder and director disputes including shareholder buy-outs, oppression remedies, derivative suits and liquidations
Partnership and limited partner disputes including applications for the replacement of the general partner and investigation of a limited partnership for misappropriation and fraud
Litigation and Dispute Resolution
Bar Admission
July 11, 2022
Education
Bond University graduation August 2020
University of Calgary Graduation June 2018
Professional Associations
Member, Law Society of Alberta
Member, Alberta Civil Trial Lawyers Association
Contact
D 403 538 5480
csylvestre@pelletierlitigation.ca